Hey you, blog, narrowboat, canal, and K & A enthusiasts - do you like the new look? I have to confess it was very much a united effort from BJ and I!
Slight interruption whilst I eat and we watch "Locks and Quays" on ITV1 Granada - oh the joys of satellite TV! Fred has jumped off the map of the UK and into an Anglo Welsh narrowboat on the Ashby canal! He has been up the
Macclesfield
(a lovely canal) and on the
Peak Forest
.
We are recognising and remembering some of it from our trip on our share boat Twelfth Night up the Macclesfield (good pub worth visiting is the Fools Nook at Br 49) and onto the
Hud
dersfield
as far as the bottom of the Diggle flight.
We moored at the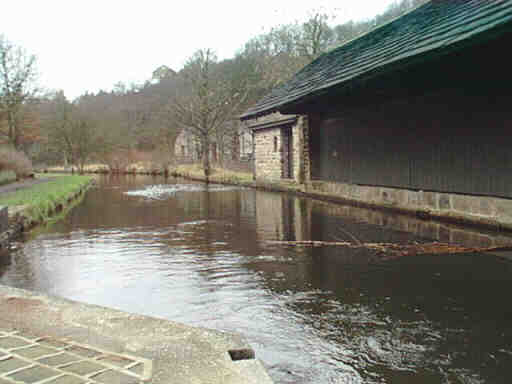 transhipment wharf at Wool Road, Dobcross. (see pic) We then took a bus over the Pennines to Marsden, walked along the canal to Standedge tunnel, took the trip boat in, had a look in the museum and to complete the trip went back on the train, through the railway tunnel that is alongside the canal tunnel. It was a great day, great scenery and full of history! Four methods of transport in one day.
We will continue to follow Fred and look forward to the time we can get up there on Epiphany.